Well, I sure hope this post goes live on time! I'd scheduled yesterday's post for morning and then TOTALLY forgot to even check on it until after school. Do you ever have those days where school feels like a vacuum?!
First, congrats to yesterday's winners! If you've already won a prize, I'll be getting in touch with you this weekend.
TGIF! I have been hoarding this next prize for WEEKS in anticipation of giving it away as a flash freebie. After today, you'll be able to buy these posters. They're only free TODAY! Have I gotten the point across? Run!
Today's free quiz set is for Bridge to Terabithia! Again, this one is not a favorite of mine but my students seem to really enjoy it so I keep it as a literature circle choice. These quizzes that I'm giving away daily are simple quizzes that I use to hold my students accountable for their reading when done independently or in literature circles, so they don't include higher order thinking questions or essay-type responses. I keep it simple for these!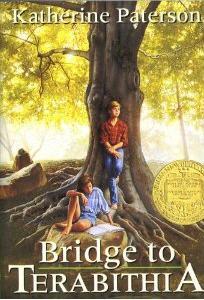 **I'm sorry, but this freebie has ended.**
If you teach reading with trade books, you've got to have this! It includes complete reading and writing units for 40 popular mentor texts. Check it out, and enter to win below!
And last but not least – for today anyway! – enter to win another $25 TpT gift card!
See y'all tomorrow! 🙂